In July 2022, Fido Group's Pro-Bone-O™️ efforts raised $3,500 through client donations for our corporate partner, Homeward Trails Animal Rescue (HTAR), to support the Envigo Beagle rescue effort.
PETA Investigation of Envigo
A 2021 PETA undercover investigation found 5,000 beagle dogs and puppies intensively confined to small, barren kennels and cages 24/7 at a massive breeding factory in Cumberland, Virginia. During the investigation, the facility was owned and operated by Envigo, a contract research company that runs lab tests on animals, including dogs.
Initial Envigo Beagle Rescue
In early 2022, HTAR brokered a deal with Envigo to be the animal welfare organization to which 500 "surplus" Beagles would be transferred and put up for adoption. This was the first step in ensuring dogs these dogs could find loving homes, thanks to Virginia legislators with whom HTAR worked closely to make this happen. By May, HTAR had moved almost 500 Beagles and secured them foster and adoptive homes through the organization and their trusted network of partners. The Virginia legislature passed several bills this session to enforce the better treatment of the dogs at Envigo –– all passing unanimously.
One of the Largest Dog Rescue Efforts In History
It was then found that Envigo violated animal welfare laws, and more than 400 dogs were seized. On July 6, 2022, Senior U.S. District Court Judge Norman K. Moon approved the joint plan of the U.S. Department of Justice, Envigo, and the Humane Society of the United States (HSUS) to remove approximately 4,000 surviving dogs from the Cumberland, Virginia, facility so that they can all be adopted through animal welfare organizations and animal shelters. PETA's groundbreaking undercover investigation helped spark a historic domino effect of state and federal legislative and law-enforcement action that paved the way for these dogs' independence and this dog prison's closure.
HTAR is one of the animal welfare organizations partnering with HSUS to make these transfers happen. The transfers will start around July 19, 2022, and will be one of the largest animal welfare efforts ever for dogs. HTAR is seeking fosters and adopters, and donations to offset the costs of transporting and vetting the Envigo Beagles. It will cost HTAR an average of $265 per Beagle to get them ready for adoption, so your support makes their rescue possible.
Envigo Beagles in the Press
About Homeward Trails Animal Rescue
Homeward Trails Animal Rescue (HTAR) is a non-profit 501(c)(3) organization that provides pet adoption in the District of Columbia, Maryland, and Virginia. The organization is one of the largest grassroots animal welfare organizations in the mid-Atlantic and has rescued 43k animals since its founding in 2002. HTAR's work is seen as close as Fairfax Station, Virginia, at their pet adoption center that houses up to 45 dogs, to the Southern United States, Thailand, China, Korea, Peru, Greece, and Kuwait. In addition, the organization runs a full-time animal welfare program in Puerto Rico, which helps aid the animal crisis stemming from the recent slew of natural disasters. Aside from rescuing animals, they are active on the Virginia legislative front, support under-resourced animal shelters, and focus on animal population control in rural areas.
HTAR Envigo Beagles Press Release
If you'd like to make a financial contribution to Homeward Trails Animal Rescue which directly helps save the lives of homeless cats and dogs, please click here.
About the Author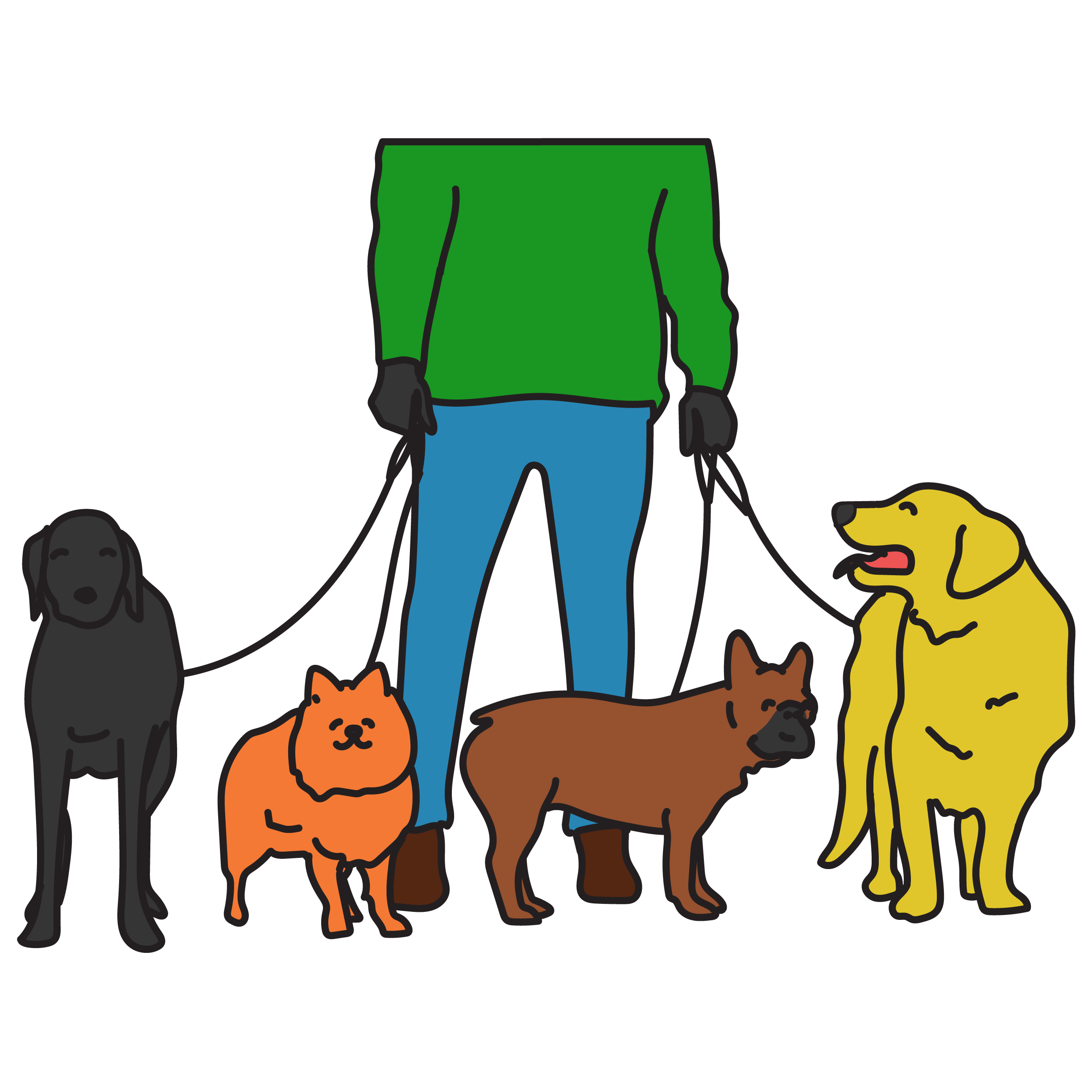 Fido Group™️
We are an Upper Northwest DC-based boutique dog-walking company that simplifies life for people with pets. In a city with the highest concentration of lawyers nationwide, the word "Group" is both a nod to our many attorney clients and a reference to our trademark service, the Group Dog Walk. Aside from providing in-home pet care solutions to 120 families and their dogs, we partner with non-profit animal welfare organizations and advocate for cats and dogs in need.